There is a protective liquid coating which cleans air from polutants, mould, viruses, bacteria, odour, or volatile substances in Ljubljana too.
Our revolutionary new technology also helps at the Embassy of the Czech Republic. Two meeting rooms at the Embassy have a high standard of Clean Room protection system, which offers extraordinary comfort for all visitors. A pilot project of the room treatment using the Clean Rooms Technology was realised in Slovenia since July of this year. A special coating with photocatalytic materials was applicated in a building, which was built between 1932 and 1936 and is used by Czech Embassy now. This coating is working as an "Air Washer" in rooms, which is "powered" by sunshine.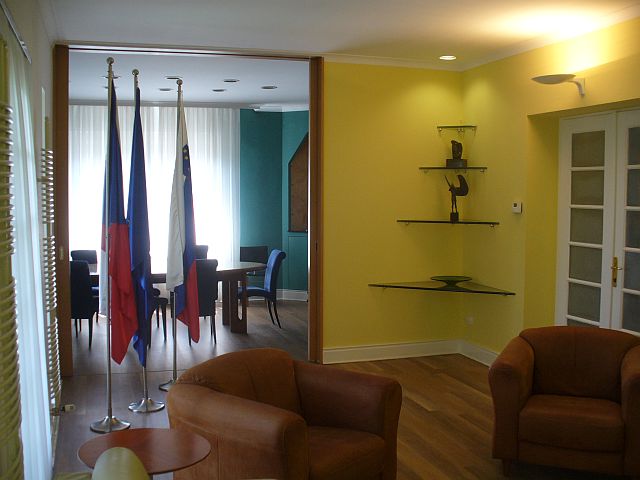 It was our first application of our new technology in Slovenia. Ms Ambassadress and Ms Coordinator of Economic Projects, two important persons of the Czech Embassy, made possible our realisation of this Hi-Tech treatment. This pilot project starts our other activities in Slovenia which some of them are realizing till the end of 2016. We took a part at the MEDICAL exhibition in this April and thanks to this exhibition we started our activities there.